Countertop & Bar Slabs
Reduces CO2 emissions by .032 tons per SF. Learn more.
Our butcher block countertops compliment a wide variety of styles, from craftsman to ultra contemporary. The spectrum of neutrals create an unforgettable amount of interest to your space, while harmonizing with any color palette. We use edge-grain construction to create a stable material that's easy to care for––ensuring a product that lasts.
Contact us
Order Samples
Details
Dimensions: 25" (standard depth) x 72"L x 1.25"H, customization available
Construction: Edge-glued butcher block
Finish: Sanded flat; available unfinished, or in clear no-VOC Rubio Monocoat, or Varnish
Color Mix:

Jungle (random pattern of all woods)

Canopy (gradation of all woods)

Warm tones

Cool tones

Plank Width: 5/8", 2", or 3"
Character: May include spalting, and filled insect marks; free of soft density woods
Carbon Value: Total tons of CO2 prevented from entering the atmosphere calculated per project; prevents .032 tons of CO2 emissions per SF
Source: Mixed tropical hardwoods from Chocó Rainforest in Ecuador, protected and sustainably managed by Whole Forest
Shipping: Freight shipping from Philadelphia; takes 7-10 days
Lead Time: For products larger than standard size, customization is Ecuador is required. Expect delivery to be around 6-8 weeks.

Made in Ecuador, finished in Pennsylvania.
Colors shown will vary.

Download Spec Sheet
2" PLANK WIDTH
3" PLANK WIDTH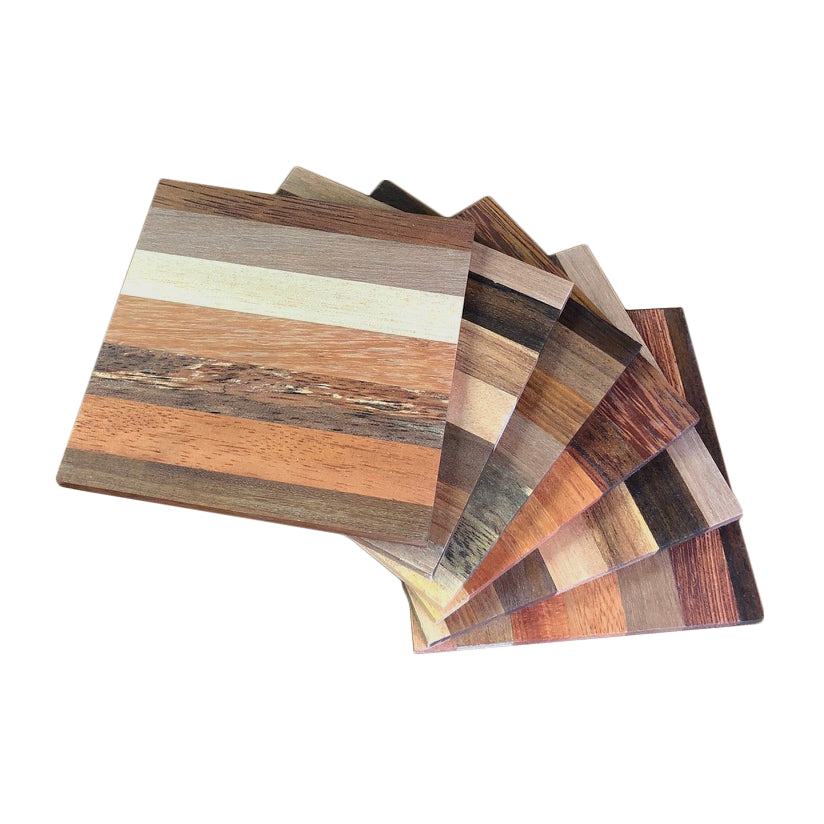 Countertop Sample Box
This sample box includes a product catalog and all of the available color mixes fit for countertops and bars. Due to the nature of the Whole Forest material, every sample contains different species of wood. The same mix of colors are included in every product, unless otherwise specified, so we can guarantee that the sample you receive reflects the aesthetic of the product you purchase. Sample dimensions: 5.5" x 4.5" x .75"
View details