Hardwood Flooring
Reduces CO2 emissions by .02 tons per SF. Learn more.
The unprecedented variety of tones and textures found in our Jungle flooring creates a soulful aesthetic that will surely leave an impression. The complexity and depth of this natural material directly connects you with the feeling of being in the rainforest. Flooring has the largest impact on lowering the embodied energy of your space, and the solid hardwood is completely free of any toxic chemicals.
Contact us
Order Samples
DETAILS
Dimensions: 2.25" or 3.25" x random lengths x .75"
Wear Layer: .25"
Profile: Tongue and groove
Finish: Sanded flat; installed unfinished
Color Mix: Jungle (random pattern of all woods)
Character: May include spalting, or filled insect marks; free of soft density woods
Installation: Install using cleat staples; not suitable for damp rooms
Carbon Value: Calculated per project; prevents .02 tons of CO2 emissions per SF
Source: Mixed tropical hardwoods from Chocó Rainforest in Ecuador, protected and sustainably managed by Whole Forest
Shipping: Quotes done on an individual basis
Lead Time: Expect delivery to be around 6-8 weeks; Subject to change, inquire during order

Colors shown will vary.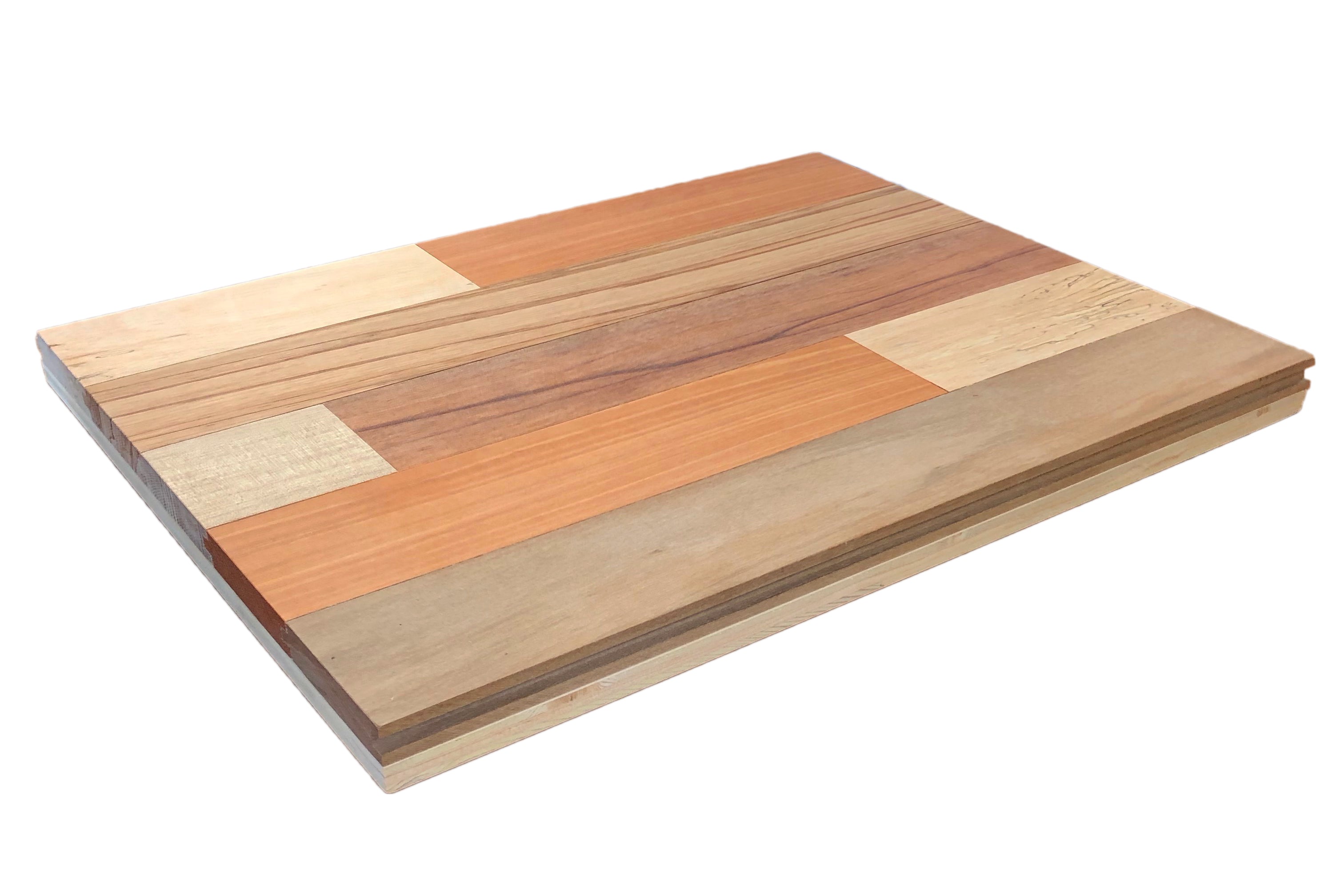 Flooring Sample
This sample box includes a product catalog and 1.5 square feet of Jungle Mix flooring installed on MDF backing. Due to the nature of the Whole Forest material, every sample contains different species of wood. The same mix of colors are included in every product, unless otherwise specified, so we can guarantee that the sample you receive reflects the aesthetic of the product you purchase.
Sample dimensions: 12" x 18" x .75"
View details